Roughneck Joe© Equipment: Ammunitions Backpack




Here is the AmmoPak as worn by Caporal Birdie on Planet-P,
shortly before she gets her arm melted off by the Tanker Bug.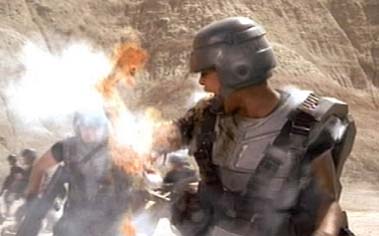 And in the process... ruining a perfectly good prop :-(
Each segment has several raised details.
Detailed shoulder brackets add a nice touch to this simple design.

---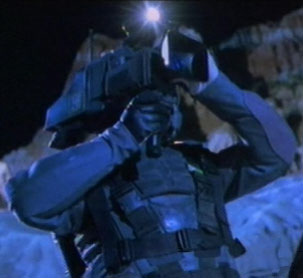 A front shot of the FedPak straps.
---
Back to Roughneck Joe Production History

Free counters provided by Honesty.com.

Copyright © 1998~2004 David Ramsay, All rights reserved.
All other trademarks and copyrights are the property of their respective owners.


"Roughneck Joe" and "S.S.T.3.D-Original" © Copyright David Ramsay 1997~2004.
All rights reserved.
No infringement is intended or desired.
No images or text may be captured, copied, reproduced or used with out permission.
All images and information contained herein are Copyright their respective owners.
The contents of these pages, is Copyrighted by TrooperPX, as an artistic expression.
This is fan web-site and is intended solely to promote everything Starship Troopers.